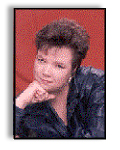 Meet Chef Cathy.... Recipe Guru Extraordinaire
and former Gourmet Chef

Chef Cathy has spent the last three years preparing over 2 million mouth-watering recipes to share with YOU. What a challenge! She has literally put her heart, soul, money, time and energy into perfecting each and every recipe.

Now you can order her HOT-Selling CD of 35,206 savory recipes for just $19.95 with Free S&H.
How do I know you'll be 'pleased as punch' with her recipes? Because it was my pleasure to assist her for over a year in developing her products. And the icing on the cake? Chef Cathy donates a portion of all sales to charity.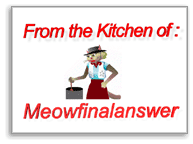 HOT-Selling CD for just $19.95 with Free S&H BUY NOW!


L@@k for New Recipe Sets and her Special Super CD coming soon!