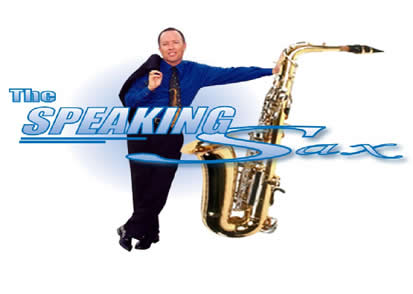 Meet Joseph N. Tapper...
Author & Producer of Books & CDs, Motivational Speaker and Ordained Elder
Joe wears many hats as a dynamic, energetic and talented partner who's walked the walk to success. His music is inspirational. His books have that "every man's story" quality and he holds nothing back when telling his personal story. He invites the reader - and the listener - to enter his world where he freely shares how to make dreams come true despite objections, interruptions and challenges. Among his accomplishments, Joe is a Certified Professional Communicator, 2003 Speakers Hall Of Fame, and a member of Professional Speakers Network, Inc.
Joe's current products are listed below. Just Click Your Choice To Order.

$12.95
includes shipping

You've Been Set Up For a Setback...
And It Was An Inside Job

"Challenges can be exciting if you understand why they come. There is no need to get upset, frustrated or angry. We find that praise will be our answer to trouble whenever it shows up on our doorstep. God has to prepare us to receive our blessings, so when troubles come, we will know why and exactly what to do. A person's height is not measured in inches but how tall they stand under adversity. The true character of a person is revealed when that person is faced with adversity. How we act at those times is crucial. I believe that life is 25% action and 75% reaction. So much of what we are is how we react to challenges. People know you by how you react to challenges. Your reaction is the real you, and this is what we can improve upon through self-development."


$7.95
includes shipping

ORDER NOW

The Acorn and The Peanut

"... a simple little story designed to help you the reader develop your potential. It also helps to get you to look beyond what you see and find hidden potential in others. No longer will you stop at skin color, culture, physical make-up or race. You will look at the potential of the people you meet. New friends await you. All you have to do is give them a chance."




$7.95
includes shipping

Seeds Of Character

"... a daily handbook that can be used to help in the development of character. It's fun and simple. You can use it daily. I recommend you try it for a month and see what happens. You may find it difficult at first but just try it for a week. If you can do it just one day at a time, you might find that it is easy to do forever. You might even like the person that you have become.




$12.95
includes shipping

"Finally" Music CD

A laid back jazzy vibe of gospel originals and familiar tunes; music from the heart that enriches those who listen.
For more information email .